Who Looks Hotter With His Bluetooth — Brad Pitt or David Beckham?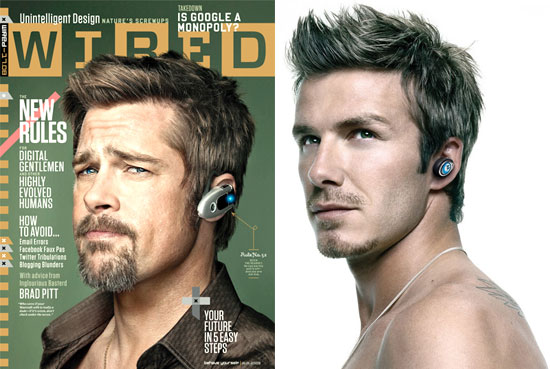 Brad Pitt graces the August cover of Wired magazine, where he talks tech, Twitter, and taking photos of your wife's behind — something he teases Ashton Kutcher about but is known to do himself.
For the cover shoot, Mr. Pitt isn't the first guy to try and make a Bluetooth headset look sexy. In fact, David Beckham posed shirtless for a Motorola ad.Kind of a no-brainer on this one. Becks, all the way.